New TOP-Q® hyaluronic acid products are now available for the correction of wrinkles.
They can easily be injected into the skin, are very stable, and ensure a long-lasting cosmetic result.They are a facial enhancement and rejuvenation usement for those who wish to smooth wrinkles, fill in furrows around the mouth, or add volume to the cheeks, lips, and around the eyes.
This new type of hyaluronic acid spreads evenly through the skin, creating a smooth transition between used and non-used areas. Once injected the fillers provide support and structure to the skin, giving a plumped and youthful appearance.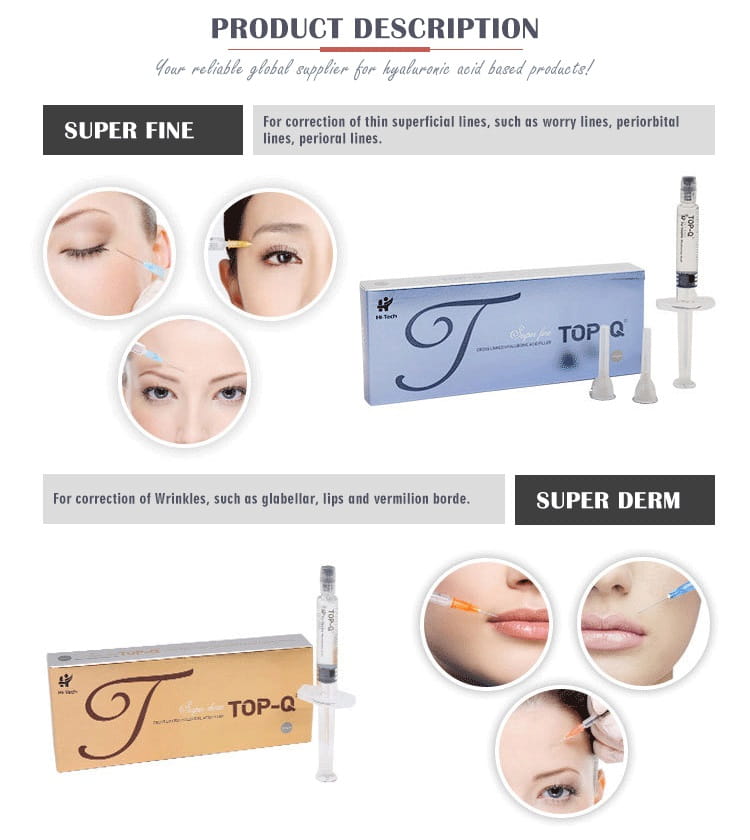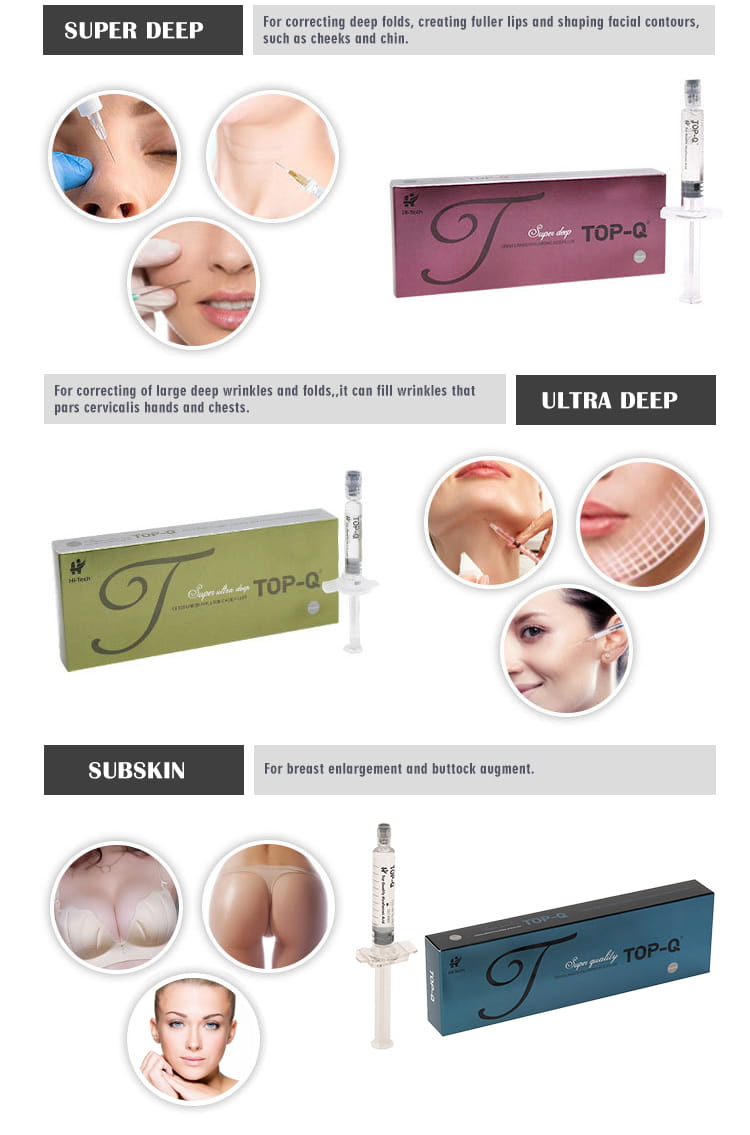 There are 4 types of hyaluronic acid dermal fillers can be choosen,
Fine Line
Derm Line
Deep Line
Ultra Deep Line
These 4 products make it possible to quickly and effectively meet the vast majority of patient's needs for correction and augmentation of wrinkle and folds.