Product Description
Unlike the conventional skin treatment remedies, you do not have to spend a fortune on the derma pen. It is least expensive.
The sharp needles on the derma pen will create miniscule pores on the uppermost layer of the skin. This in turn will enhance collagen production and will replace dead skin tissues with new skin cells. One of the greatest advantages of using the derma pen is that you do not have to wait for long to see visible and better results. It is easy to use the derma pen. You just need to follow the instructions on the manual that comes along with the kit of the derma pen.
The needles are sterile and you do not have to worry about any infection or skin allergies. This also a great advantage of the derma pen, as the usage of other derma pen in the market can cause pain and will create rashes when you use them. Hereafter, you do not have to bother about fixing appointments with busy dermatologists or visit their overcrowded skin clinics.
You can use the derma pen at the leisure and comfort of your home. The device is compact and you can easily carry it while you are on a business trip or while you are on vacations.
Dr. Pen Derma Pen Auto kits Microneedle Roller System Adjustable Needle Lengths 0.25mm-3.0mm Dr.Pen Stamp
| | |
| --- | --- |
| Product name | Auto-stamp Motorized Meso Machine |
| Model name | ULTIMA M7 |
| Input & Output | AC 110V~240V DC 5V,1000mA |
| Color | Purple |
| Power mode | Wireless/wired |
| Battery | Built-in |
| Needle length | 0.25-2.5mm Adjustable |
| peed control | 5 Level |
| Packing list | Host*1pcs; Adapter * 1pcs; Manual *1pcs, cartridges(optional) |
| Weight | Main body 71g |
| Packaging size | 170*130*60mm |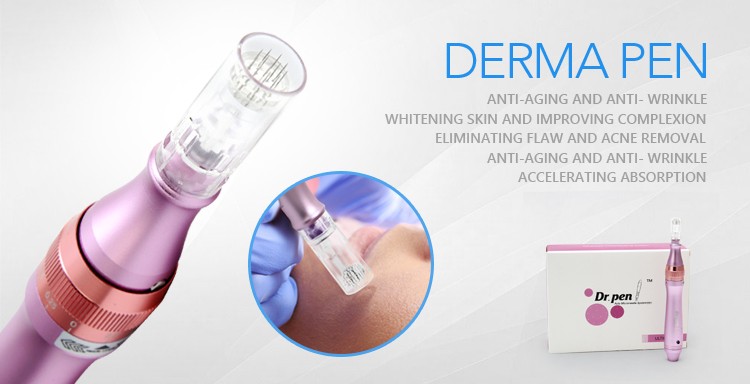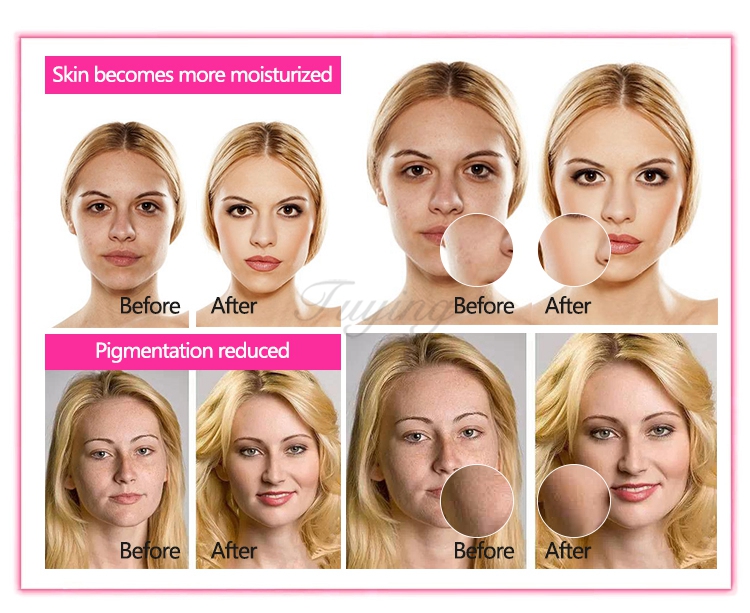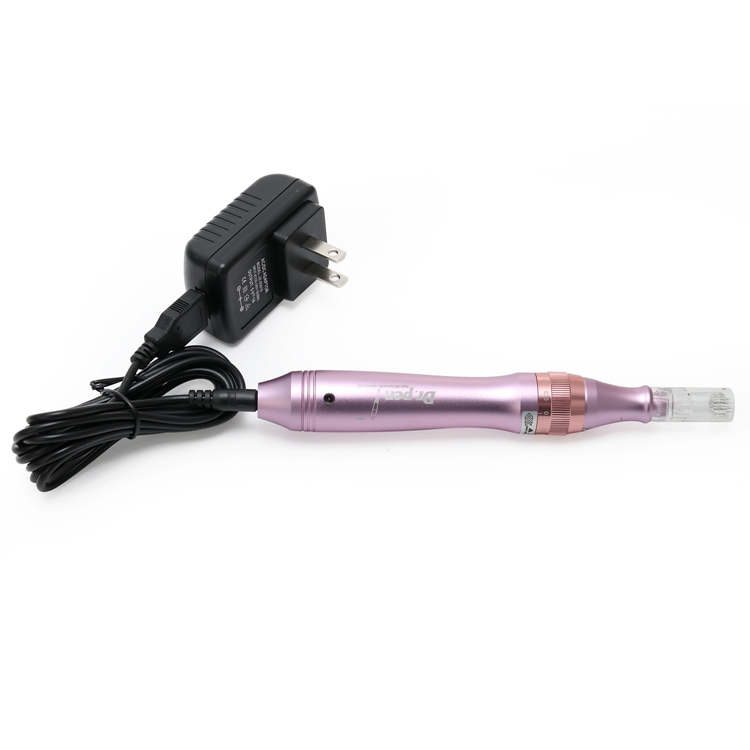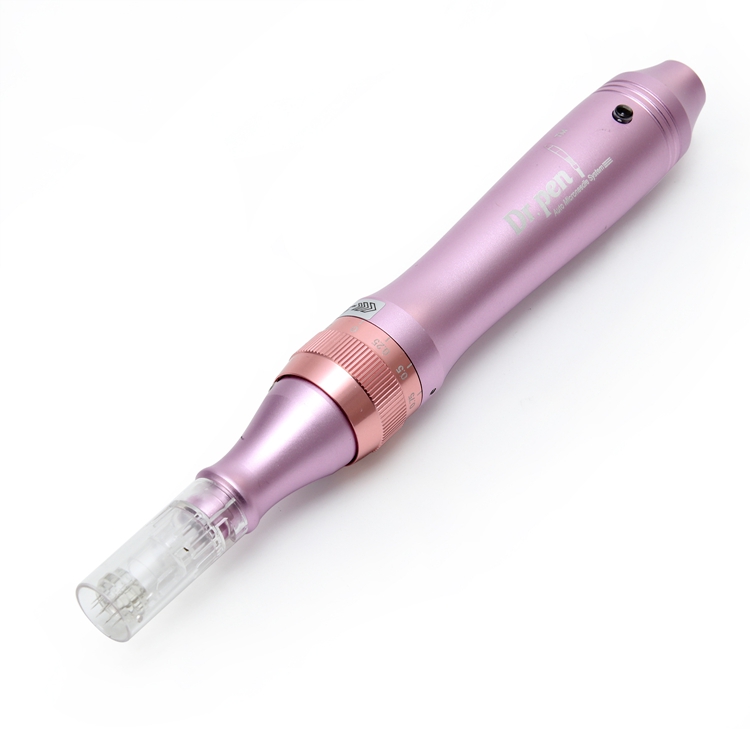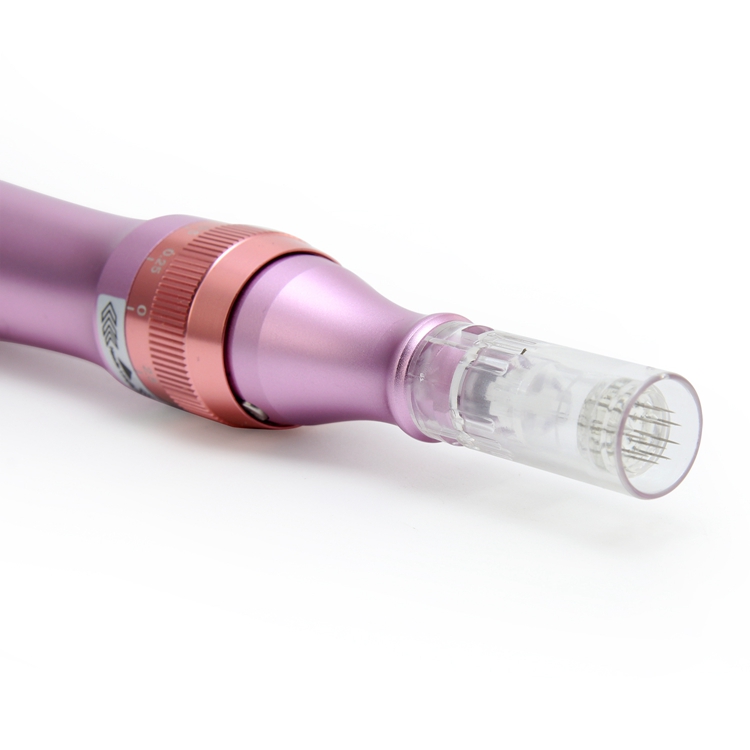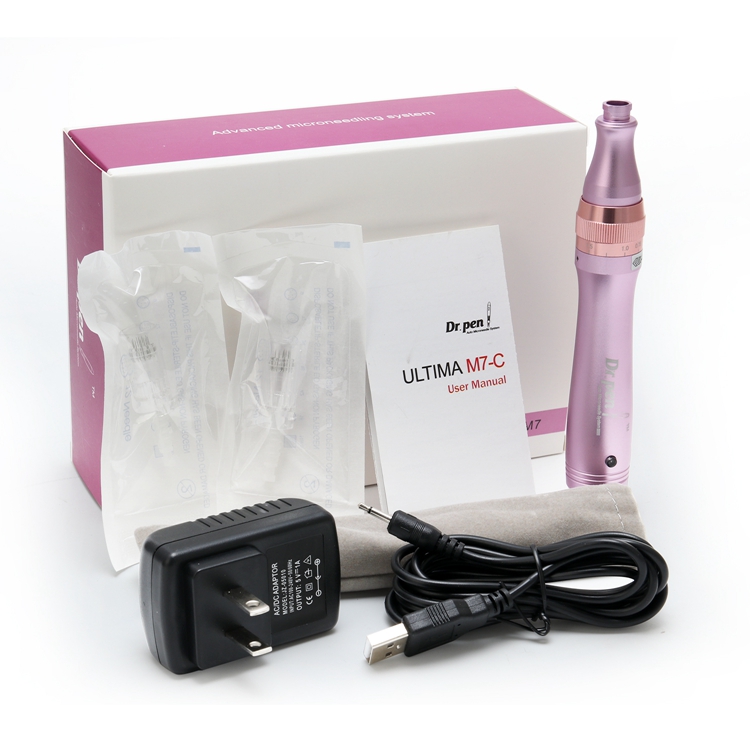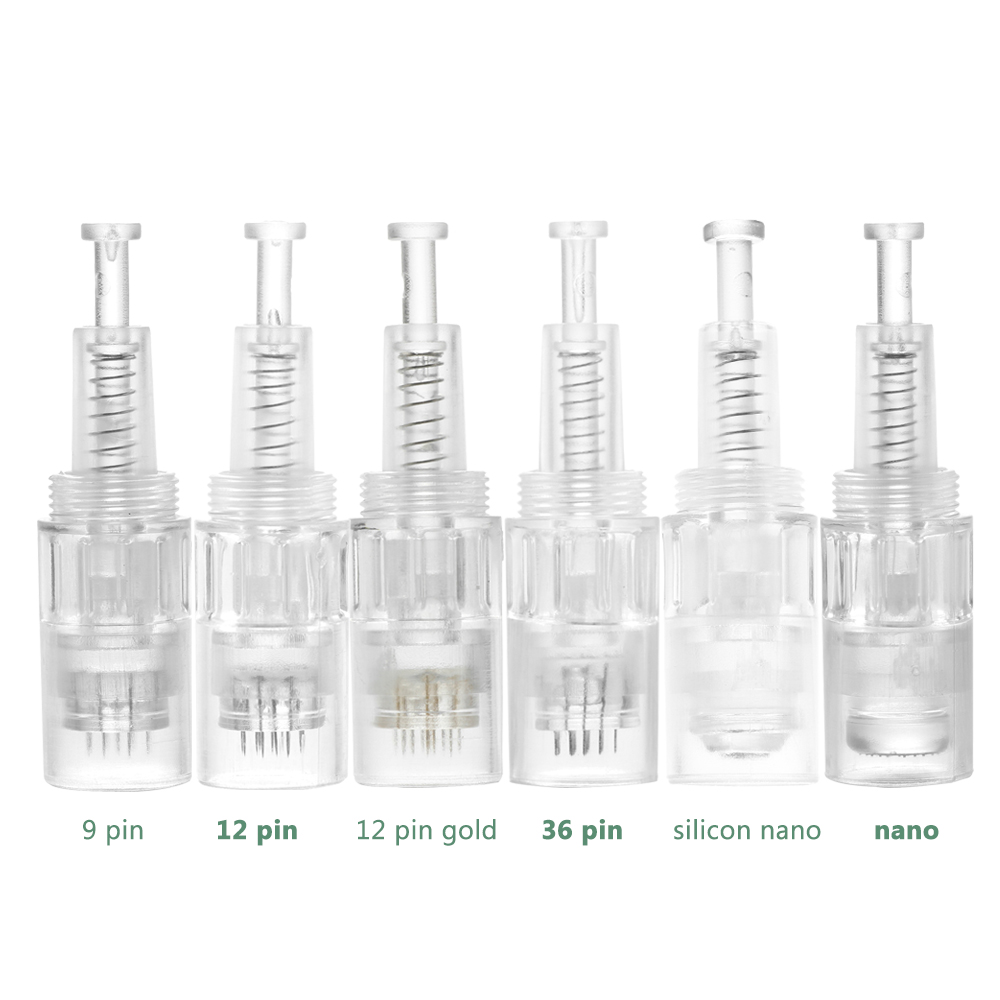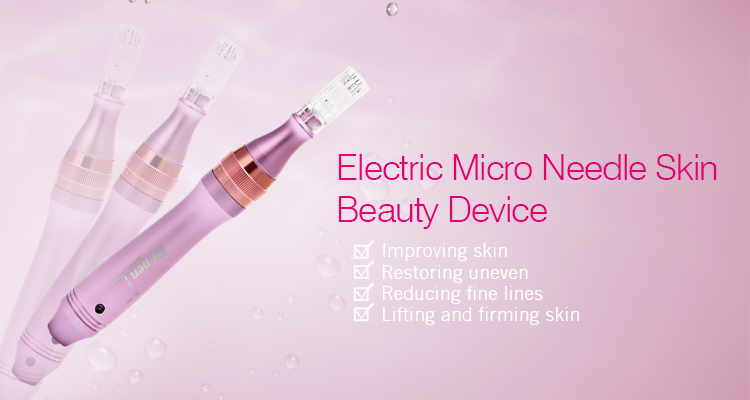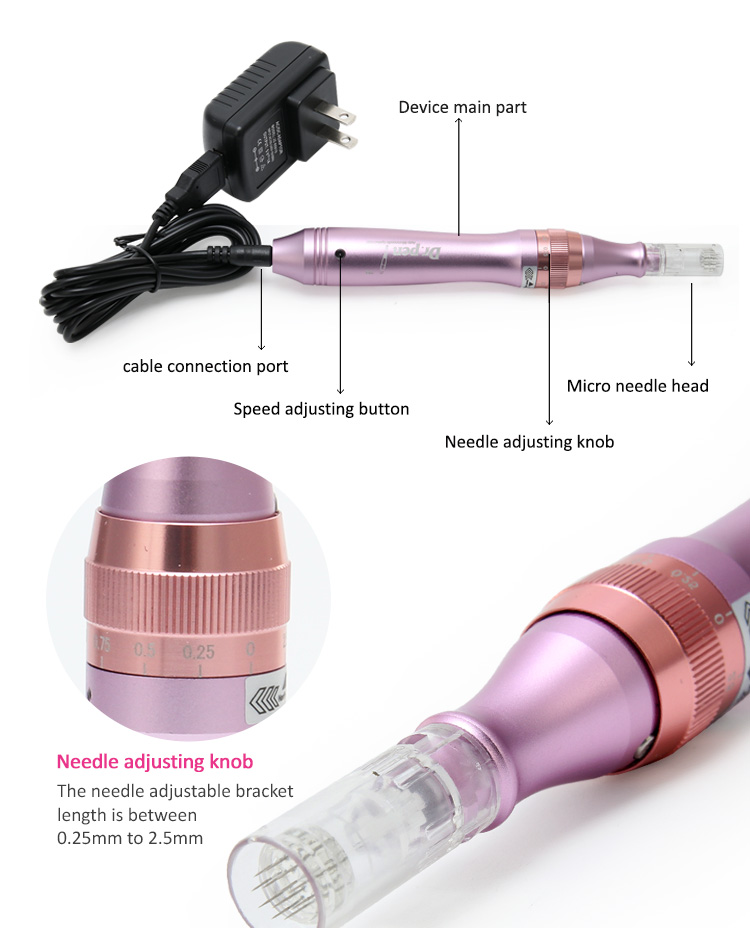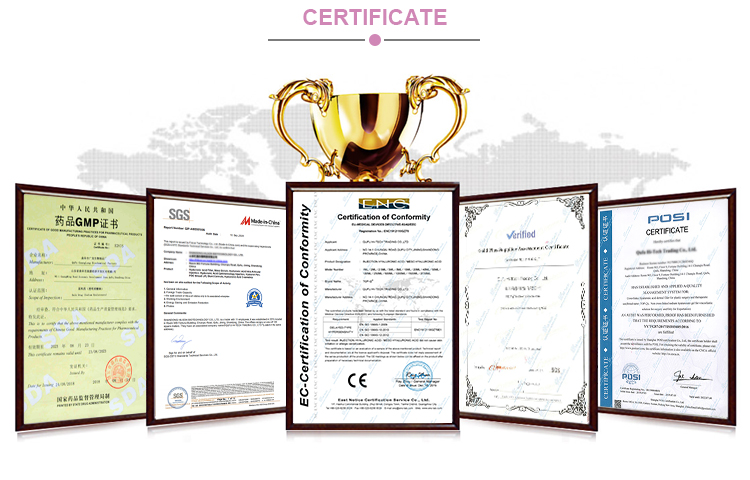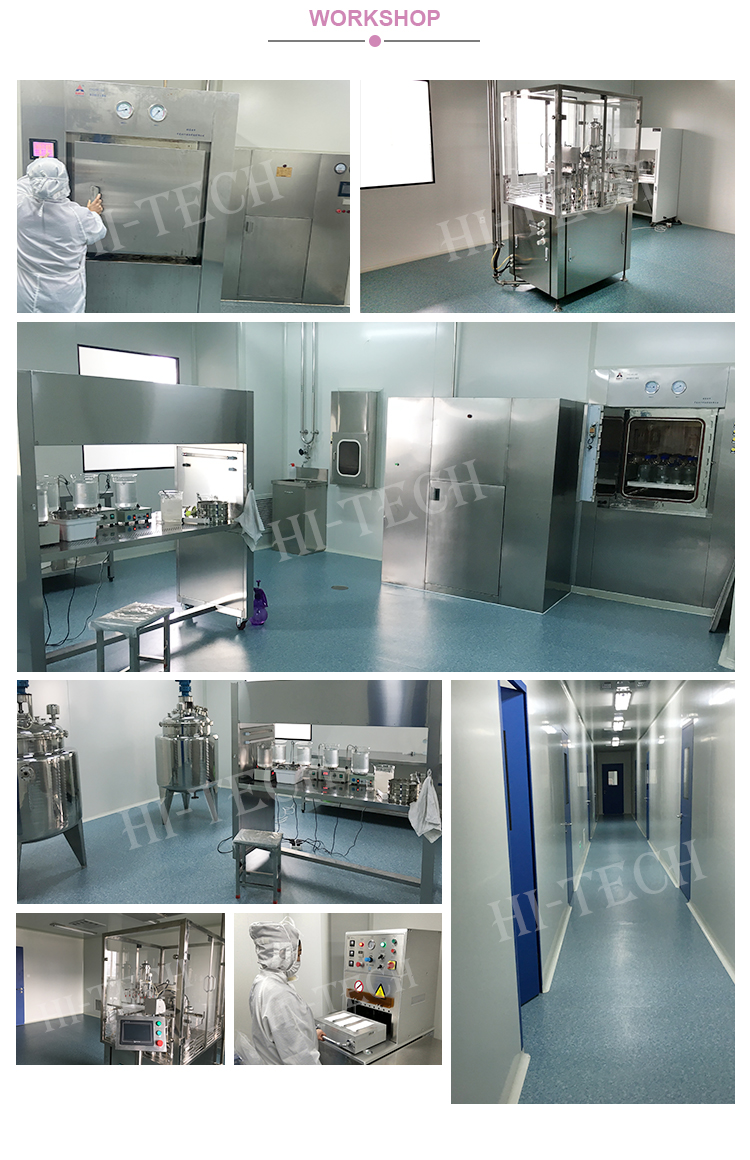 Hi-Tech Are Alibaba Verified Company in China Specialized in the Aesthetic Area and Has Been Focus on Development manufacturing And of Hyaluronic Acid Injection Gel Dermal Filler and Hyaluronic Acid Related Products.
With the Faith of "excellent Quality, Advanced Services and Competitive Prices", Hi-Tech Has Won Numerous Customers' Trust andSupport.
Our Main Products Include DermalFiller (face Filler Injections,buttock Injection,breast Injection), Sodium Hyaluronate Gel (hyaluronic Acid Gel Knee Joint Injection, Ophthalmology Injection), Mesotherapy Serum, Hyaluron Pen, PdoThread, Blunt Cannula, and Other Beauty Equipment.
We Supply Our Brand TOP-Q Also Provide OEM with Customers' Private Labels, Brands and Package. We Have Gmp Standard Factory, Not Only the Product Quality and Safety is Very Good, but Also Have Been Certified by ISO and CE.
The Annual Production Capability Is 60ton of Hyaluronic AcidPowder, 3million Pieces of Dermal Filler. We Currently Supply over75 Countries and Regions,such As Usa,France, Germany, Canada, Etc.
Hi-Tech Products Had Been Highly Recognized and Truste By Customers.Any Inquiry, welcome to ContactUs.
We Have Confidence That You Will Be Satisfied with Our Products and Services.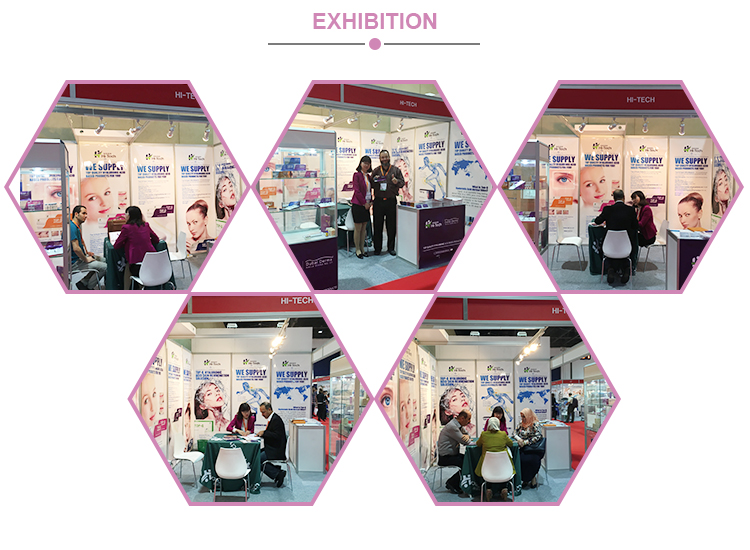 Q: What areas can be treated?
A: Although most treatments are carried out on the face, Dermaroller and Dermapen can be used anywhere on the body where there is scarring or skin regeneration is required. It is very popular to use on the upper chest where it can act upon creased skin, on stretch marks on the abdomen, on thighs and buttocks and scars due to surgery or trauma.
If you are only concerned with a small area or a specific scar, Dermapen is the ideal treatment. It allows us to focus on a specific target with greater penetration and intensity, helping to eliminate even the deepest of scars.
Q:How many treatments are recommended for rejuvenation, acne
scarring and stretch marks?
A:Rejuvenation: 4-6 treatments 4 weeks apart.
Acne scarring: 6 treatments 6 weeks apart
Stretch marks: +/- 10 treatments 4-6 weeks apart.
Q: Is the treatment painful?
A: For minimum needle depths Dermapen treatments are painless.
Treatments over 0.5mm deep, a topical anaesthetic cream is
applied for 30-40 minutes before treatment and will render the
treatments completely pain-free.