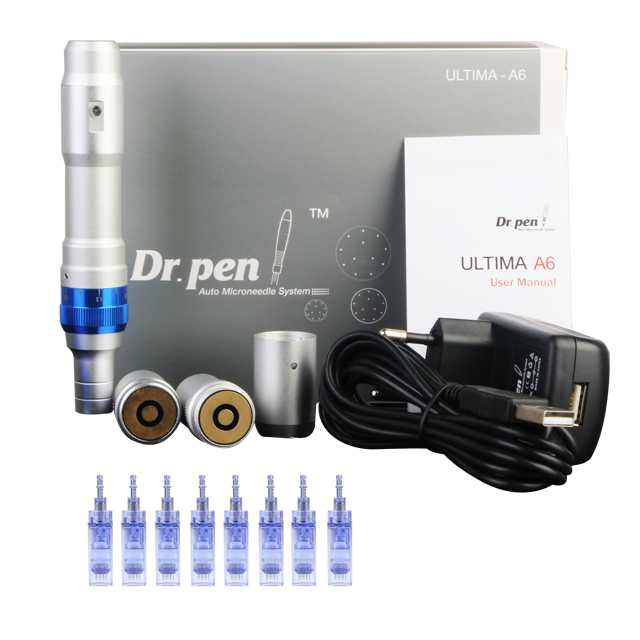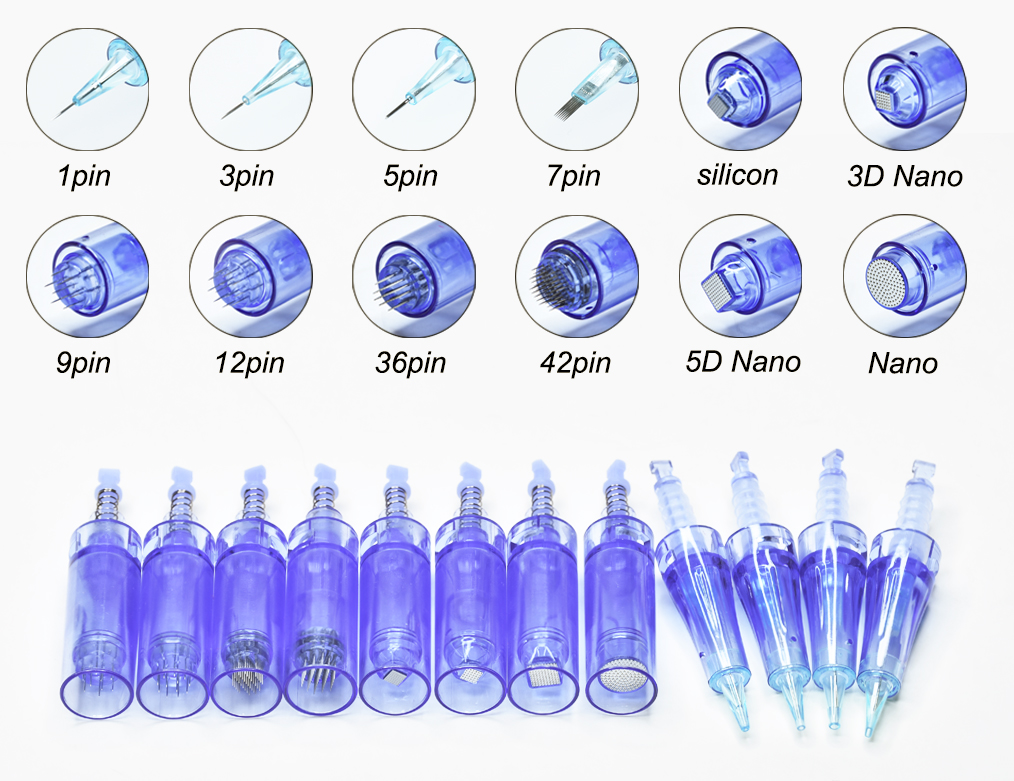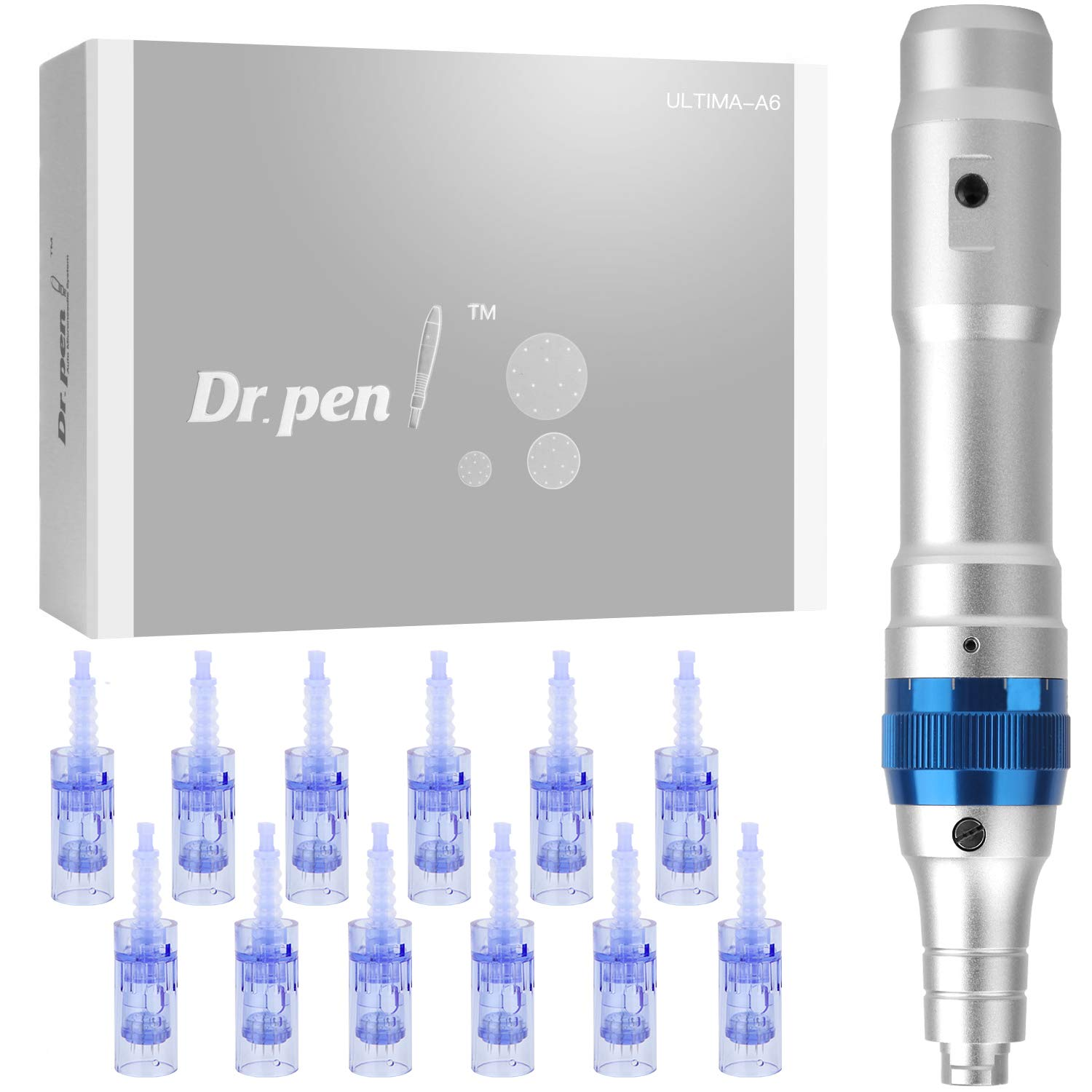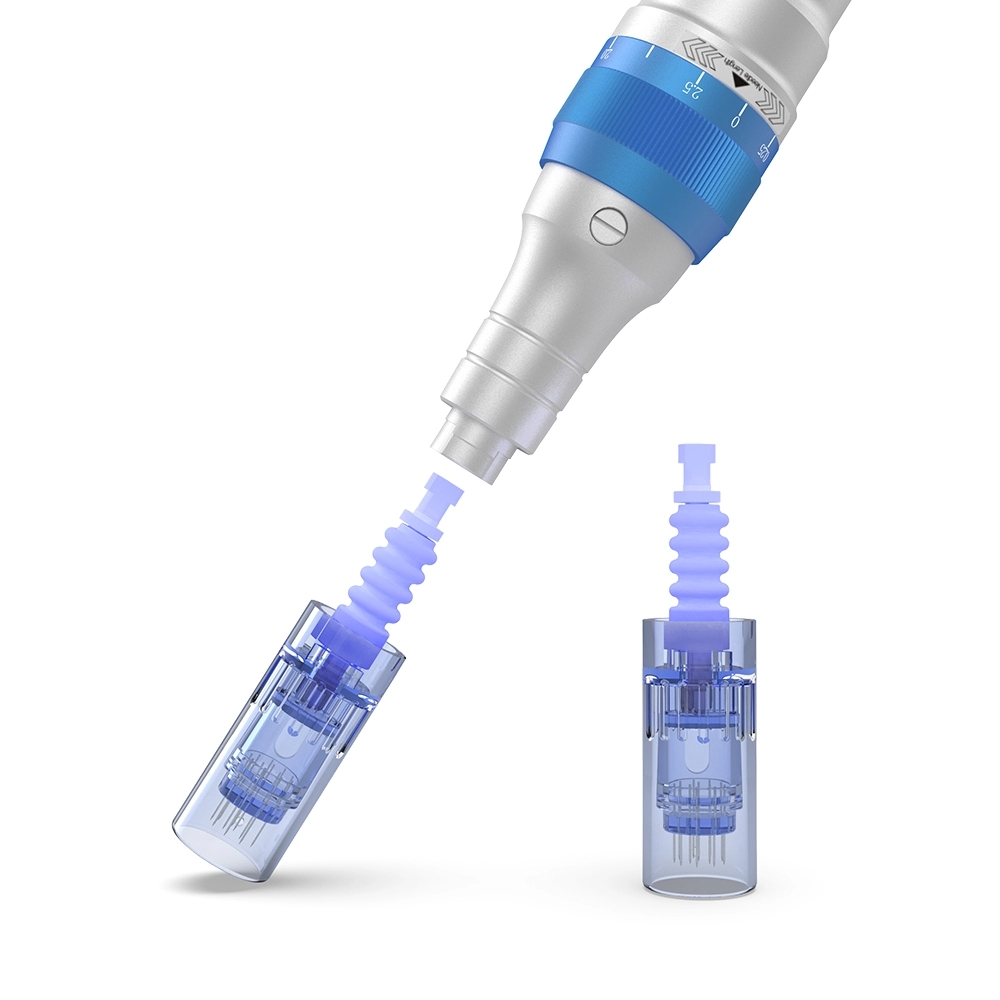 1 Pin: Tattoo/Eyeliner and eyebrow
3 Pin, 5 Pin, 7 Pin: Tattoo and eyebrow
9 Pin: Repair Mole pit/Remove acne/Eliminate stretch marks/Wrinkles.
12 Pin: Repair acne pox pit/Remove acne/Eliminate stretch marks, wrinkles.
24 Pin: Whiten/Hydration/Blemish/Under-eye Bags/Crow' s feet.
36 Pin: Whitening/Hydration/Spot removing/Skin rejuvenation/5hrink pores.
42 Pin: Spot removing/Repair acne pox pit/Skin rejuvenation/Shrink pores.
Nano Needle: Painless nutition importing/Whitening skin/Spot removing/
Skin rejuvenation/Eyelashand eyebrow grow.
Nano silicone: Painless operation/Import nutients/Pit repair/Lightening skin
colorrestore skin activity/Eyelash and eyebrowgrow.
Different needle length takes a different using method:
(1) The sie of 0--0.50mm use method is: in the skin on the circle treatment.
(2) The size of 1.00-2.0mm use method is: likes the stamp roller using way
(stamp on the skin).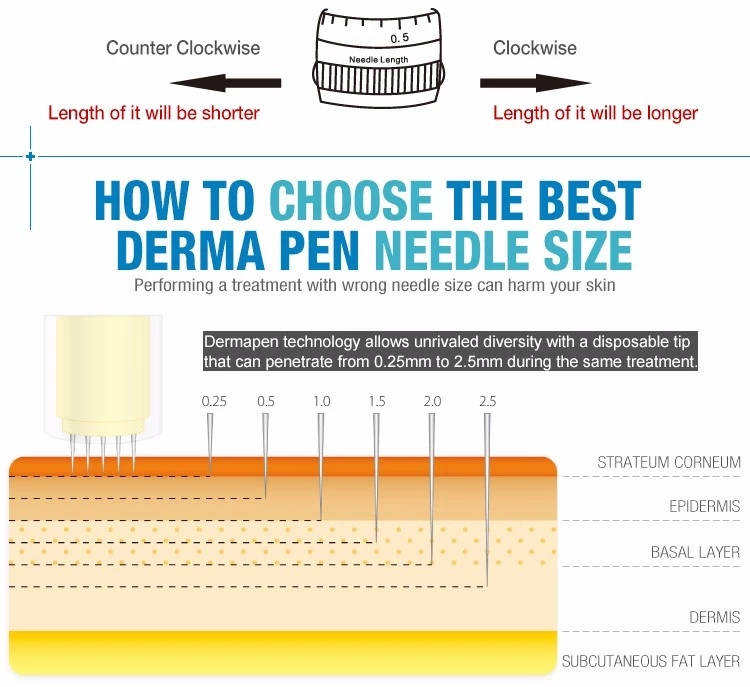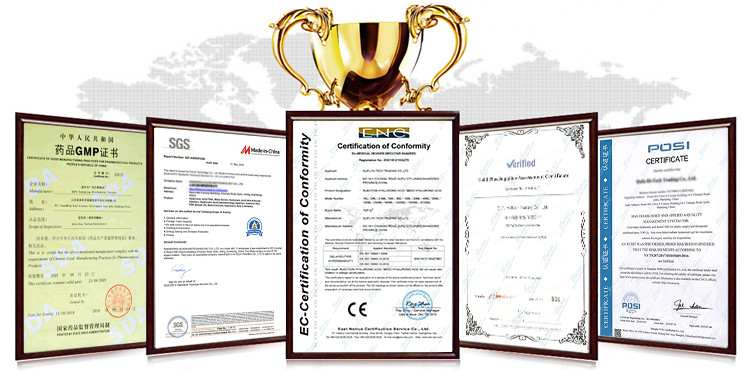 Hi-Tech in China Specialized in the Aesthetic Area and Has Been Focus on Development manufacturing And of Hyaluronic Acid Injection Gel Dermal Filler and Hyaluronic Acid Related Products.
With the Faith of "excellent Quality, Advanced Services and Competitive Prices", Hi-Tech Has Won Numerous Customers' Trust andSupport.
Our Main Products Include DermalFiller (face Filler Injections,buttock Injection,breast Injection), Sodium Hyaluronate Gel (hyaluronic Acid Gel Knee Joint Injection, Ophthalmology Injection), Mesotherapy Serum, Hyaluron Pen, PdoThread, Blunt Cannula, and Other Beauty Equipment.
We Supply Our Brand TOP-Q Also Provide OEM with Customers' Private Labels, Brands and Package. We Have Gmp Standard Factory, Not Only the Product Quality and Safety is Very Good, but Also Have Been Certified by ISO and CE.
The Annual Production Capability Is 60ton of Hyaluronic AcidPowder, 3million Pieces of Dermal Filler. We Currently Supply over75 Countries and Regions,such As Usa,France, Germany, Canada, Etc.
Hi-Tech Products Had Been Highly Recognized and Truste By Customers.Any Inquiry, welcome to ContactUs.
We Have Confidence That You Will Be Satisfied with Our Products and Services.